About Us
We would like to take this opportunity to let you know a little about us.
A Letter From the front office:
Our company was opened in 1957 with the promise that we would offer our customers the best materials and installation at the the best price. My father started at this shop with nothing more than his good name and a willingness to work hard and we strive to continue with that tradition.
Our nationally certified auto glass technicians use original OEM glass whenever possible, the highest quality materials and the most reputable suppliers.
Our family came to Milford in the late 1930's and we still live and work locally, like so many of you. The money you spend here stays here, we don't pay franchise fees to out of state entities. Our success is based on making it easy and affordable for you to design and enjoy your project.
Whether you just need a windshield chip repair, picture frame glass, or a uniquely crafted European style shower door , let our family at Milford Glass be your first choice! Our experts will assist homeowners, interior designers and builders to ensure your satisfaction. We can provide endless ways to bring value and beauty to your home.
Best Regards,
Bethany Kimball Whyte
President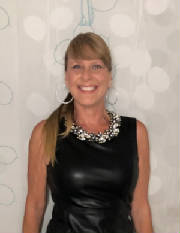 Bethany Kimball Whyte
President